♥There are hundreds of ways to say 'Be My Valentine,' get things started with two classic and elegant love songs:♥ 
1.  "My Funny Valentine," a show tune from 1937 is now considered a jazz standard and has been recorded by over 600 artists.  Take your pick on this one but I'd probably go with Louis Armstrong, Sarah Vaughan or Barbara Streisand.  You can't miss.
2.  " At Last!"was written in 1941 for a musical film and became the signature song of blues singer Etta James.  On January 20, 2009, President Barack Obama and First Lady Michelle Obama were serenaded with a remake by Beyonce Knowles and danced to at least 9 other versions throughout the night at official balls honoring his inauguration.   
Sweet Gifts for your Valentine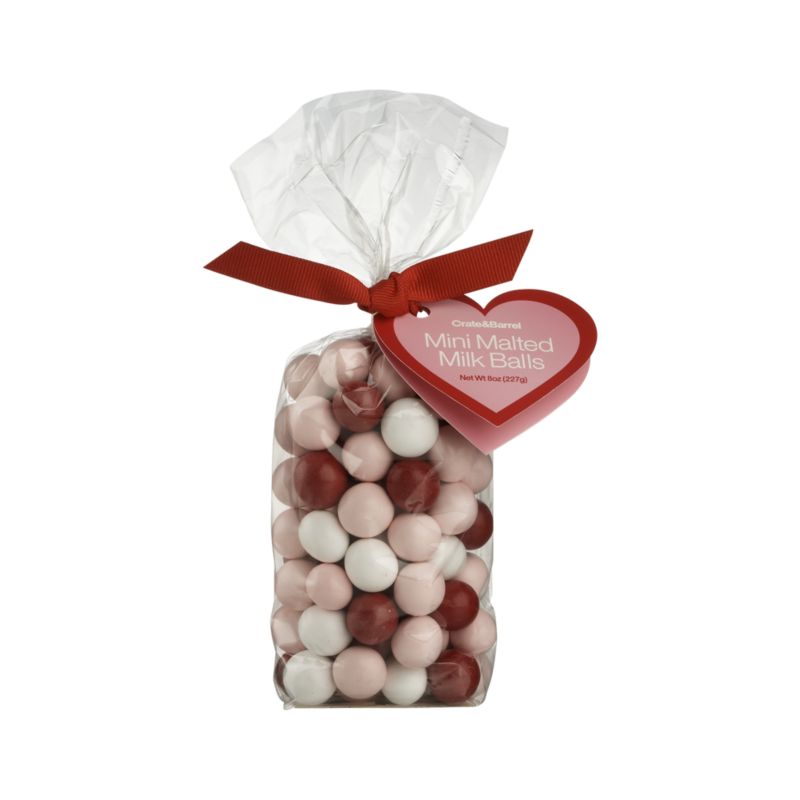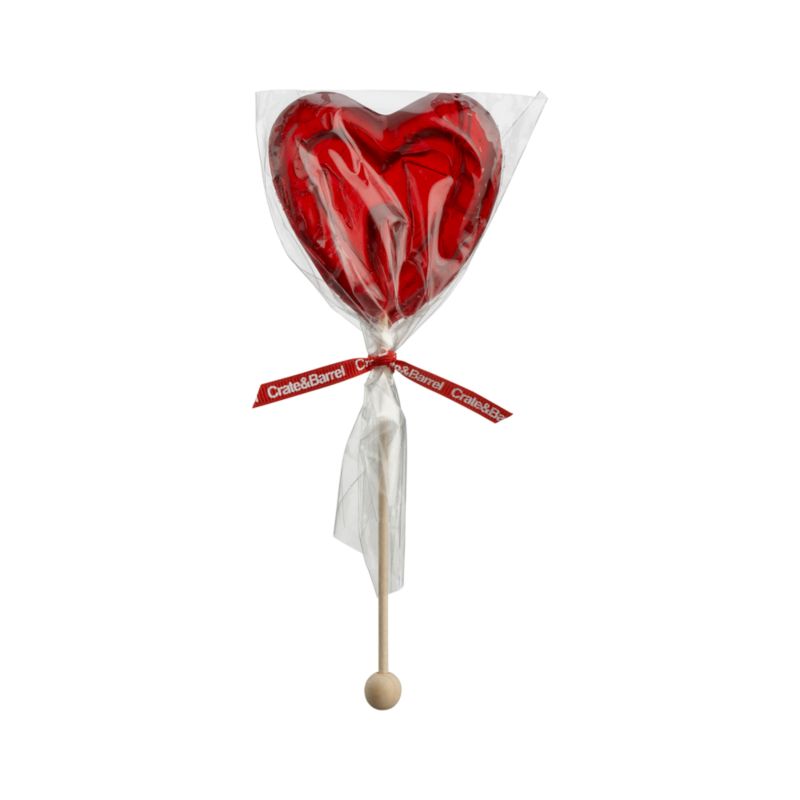 1.  Crate and Barrel comes through again with these colorful malted milk balls and heart shaped lollipop.  A fun and colorful way to give sweets to your sweet. 
2.  Elegant Cheese Cakes of Half Moon Bay California has gotten well deserved press for over 10 years for their beautiful confections.  Take a look a how well dressed these cheesecakes are.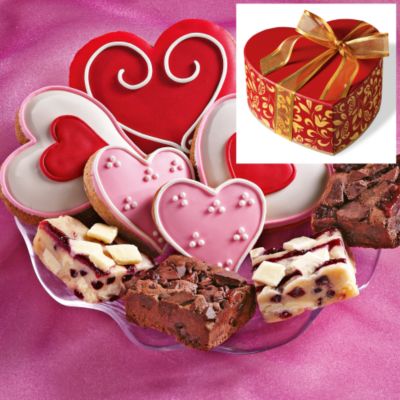 3.  Harry and David always delivers right on time with the perfect combination of good taste and presentation.  This is the Hugs and Kisses box for $29.95. 
4.  Kosta Boda's 'hearts' collection has become somewhat of a classic.  The hearts flutes are perfect for a toast on an extra special day.  Cheers!
5.  Surprise your sweetie with these easy s'mores:
Ingredients:
graham crackers
chocolate bars
marshmallows
Preparation:
Place graham crackers on a baking sheet.  Put 1 square of chocolate on each cracker.  Place a marshmallow on each piece of chocolate.  Place in preheated oven at 350° for 4 to 6 minutes, just long enough to melt the marshmallow and soften the chocolate.  Remove from oven and place another graham cracker on top to make a sandwich.   Quick, easy and perfect!
Try this recipe with organic ingredients and gourmet chocolate for an extra special treat. 
Get ready for one sweet Valentine's Day!♥
Reference:  
http://en.wikipedia.org/wiki/My_Funny_Valentine