I am enjoying searching my favorite retail sites for Christmas gifts this year.  After last year's somewhat ho hum choices it's great to see that retailers have stepped up gift options and quality for 2010.  If nothing else the 'cute factor' is much higher this year.  Some holiday gift choices are affordable and others are pure luxe.  Whether you're hoping to spruce up your holiday decor or are looking for the perfect hostess gift, spend well, give well and always give what you would want to receive.  Options abound and below are a few of the best I've come across this season.
Happy Decorating and Shopping!!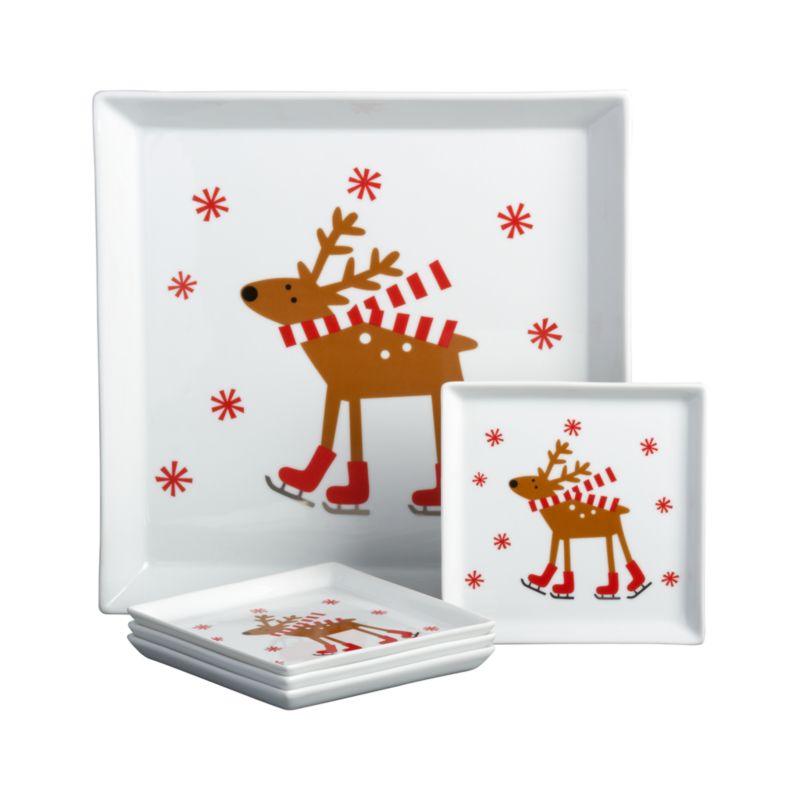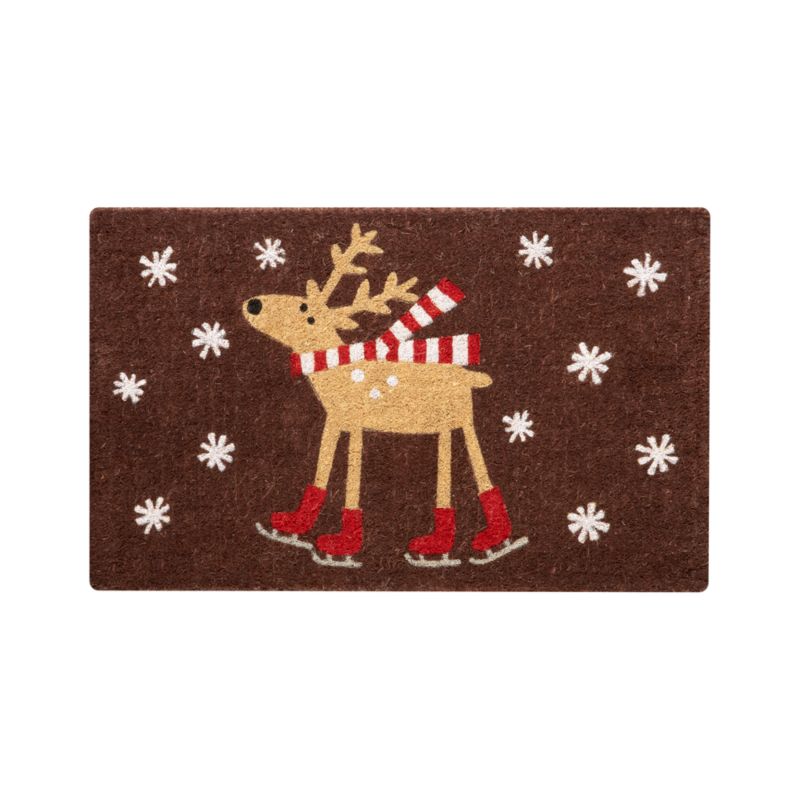 1.  Crate and Barrel has done it again!  The skating reindeer is their signature 'cute' item of the season.  This little cutie shows up on ornaments, placemats and more.  My favorites are the five piece platter and plate set and coir doormat.  Whimsical and fun, this little reindeer will bring a smile to lots of faces this holiday season.
2.   Frontgate's gold and platinum Christmas tree is simply splendid!  I've never come across anything quite like it.   This beauty stands 7 1/2 feet high, features platinum and gold branches, sits on a gold tone stand and is illuminated with 900 clear lights.  I love the smell of fresh pine but I'm certain I can find a place for an unusual beauty like this this holiday season.
3.  Mackenzie-Child's harlequin double drop Christmas ornament and "my cup of tea" snowglobe will become instant family heirlooms.  Beautiful, stylish and whimsical, why not keep these lovely items around all year long.  Find these special gifts at Neiman Marcus and select retailers.
4.  What could be more festive and useful than a great set of holiday dinnerware.  The Cardinal or Redbird holds special significance for many during the holiday season.  Lenox Winter Greetings everyday 12-piece dinnerware is a bright and cheery way to start holiday mornings at 99.95 for a 12-piece set.  Winter Greetings fine bone china dinnerware is an heirloom classic trimmed intricately with birds, bows and holly.  The 12-piece set sells for 189.95, both are available at lenox.com.
5.  Pillows, pillows everywhere!  If you want to perk up your holiday decor without a lot of fuss, add a festive holiday pillow.  Take your pick, go whimsical, fun or traditional.  There are great options to fit every budget from outlet stores to high-end retailers.  Instead of an expensive floral arrangement pair a great set of pillows with festive picks normally reserved for the Christmas tree in a vase and add glittered willow from Pier 1 Imports.  Create your own unique style this holiday season.  Pillows featured start at 24.95 and are available at Frontgate, Pier 1 Imports and Crate and Barrel.  Lovely!
6.  Scatter joy and welcome all with this delightful indoor sleigh rug from Ballard Designs.  Prices start at 19.95.